Members of our team developed and supported two interactives for Please Touch Museum, a children's museum located in Philadelphia's Fairmount Park. Designed for children, the interactives use the 1876 World's Fair as a tool to design their own community in the 280+ acre park surrounding the museum. The interactive also contextualizes the historic scale model in the basement of the museum.
Utilizing a 50-inch Ideum touch table and Ideum's Tangible Engine technology, Design Your Community encourages kids to build a healthy community using 15 unique "pucks." Placing a puck on a build site, constructs a uniquely equitable structure satisfying the needs of the community and affects community health metrics of environment, happiness, and budget. An algorithm-based community feedback system drives visitors to address goals and problems of the community's citizens. https://vimeo.com/299270930 https://vimeo.com/299270561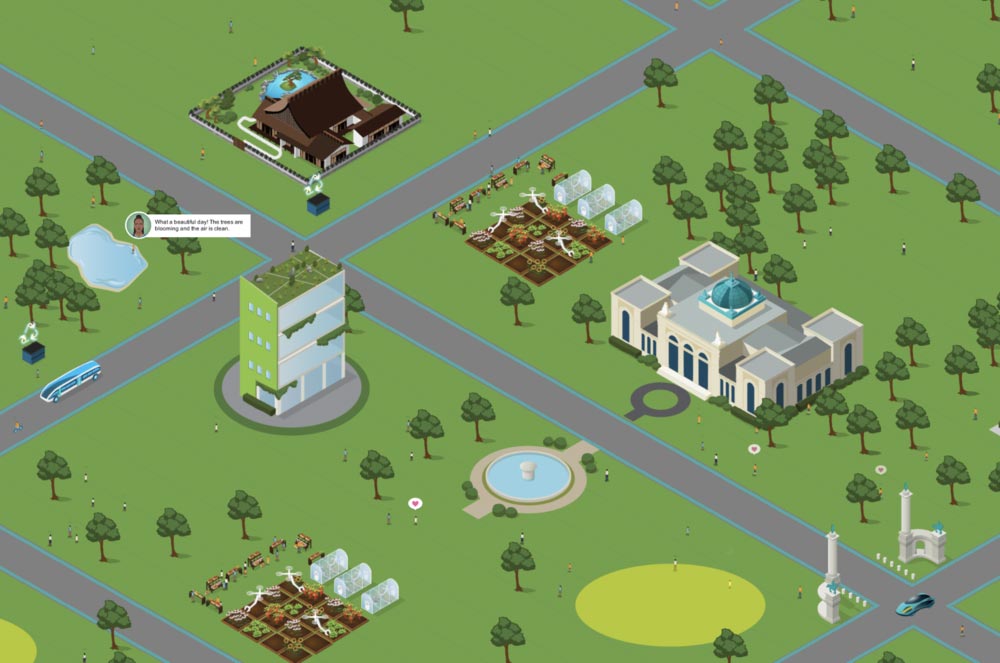 Community health stats have an effect on the park. As the environment metric is impacted, grass turns brown and trees drop their leaves. As the happiness metric fluctuates, the population does as well. With a low budget, potholes appear and buildings begin to close.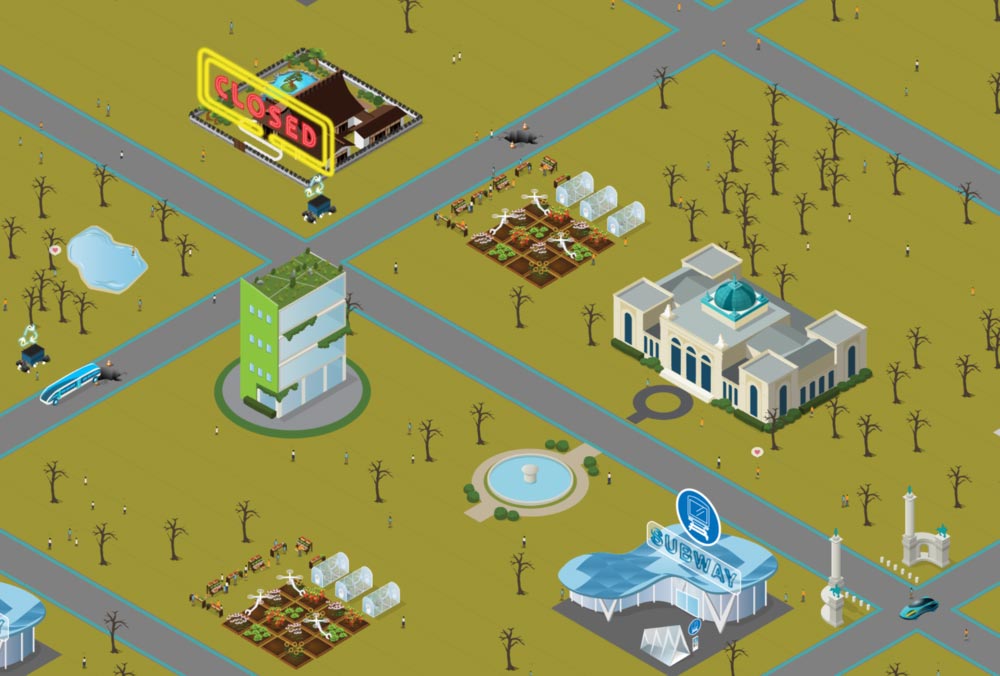 Explore the Model - Three touch screens located around the historic scale model offer views into four large exposition spaces. As children explore each exposition space by swiping, they are tasked with finding a particular invention being exhibited at the Centennial and then quizzed to identify its modern-day counterpart.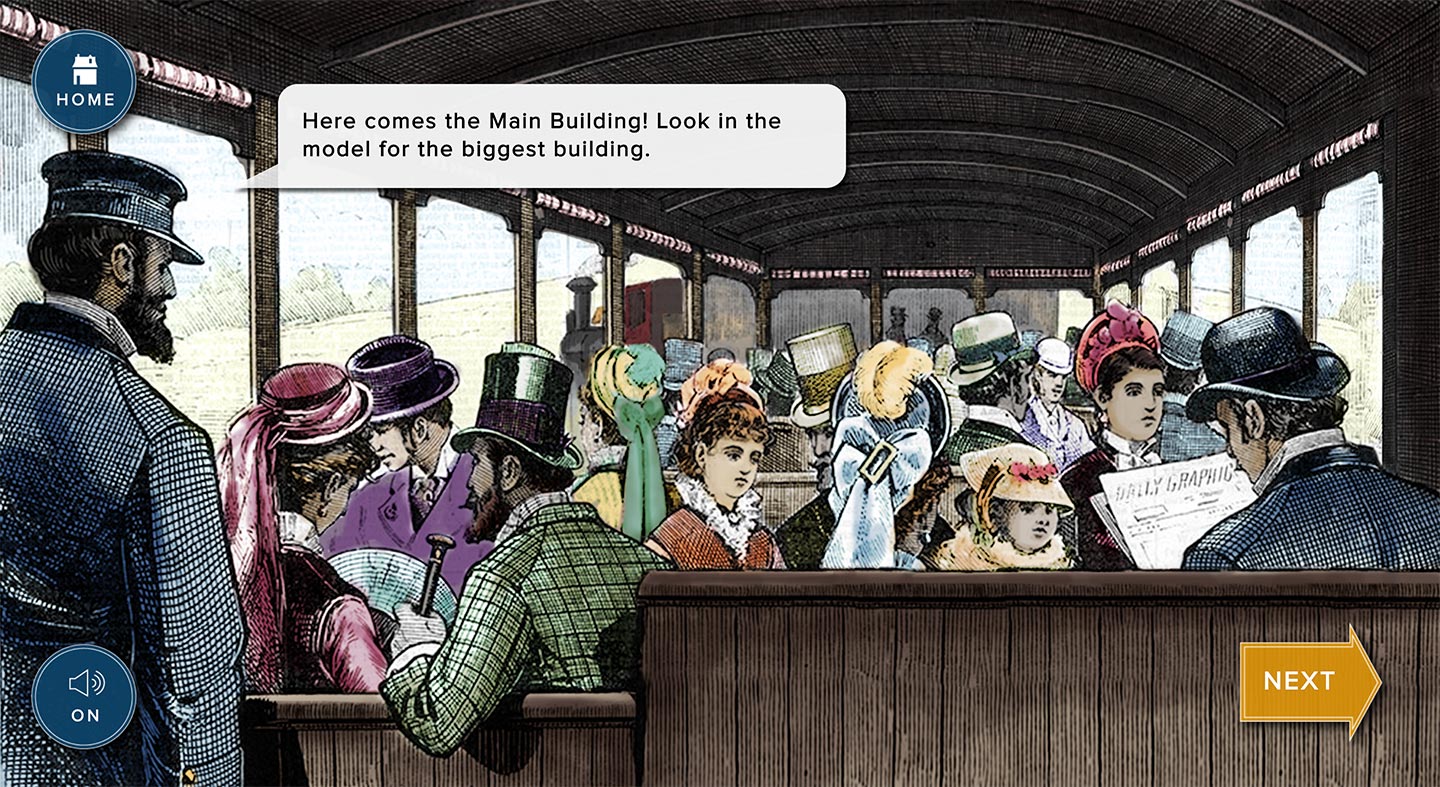 The World's Fair train serves to introduce each building.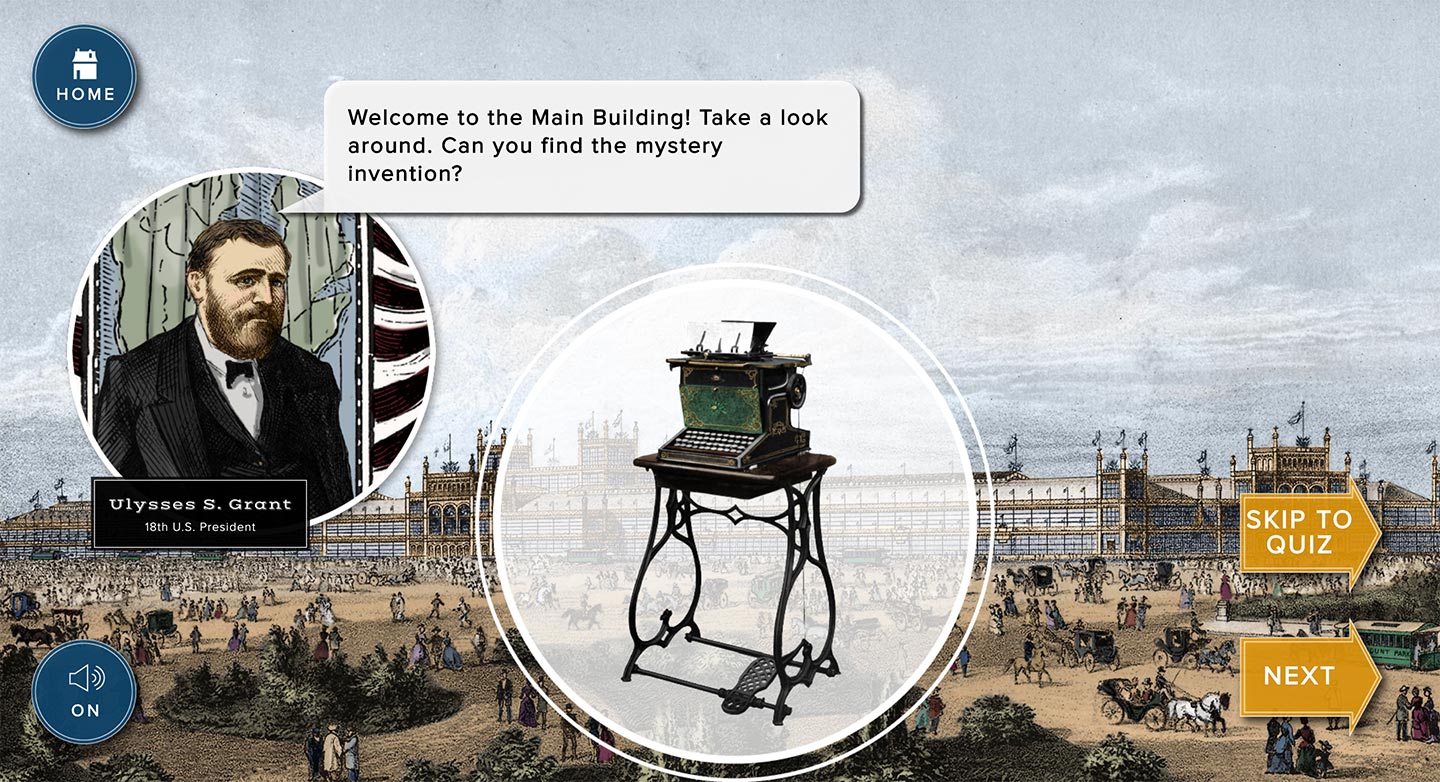 A historic guide introduces the invention a visitor should be searching for in the exhibit space.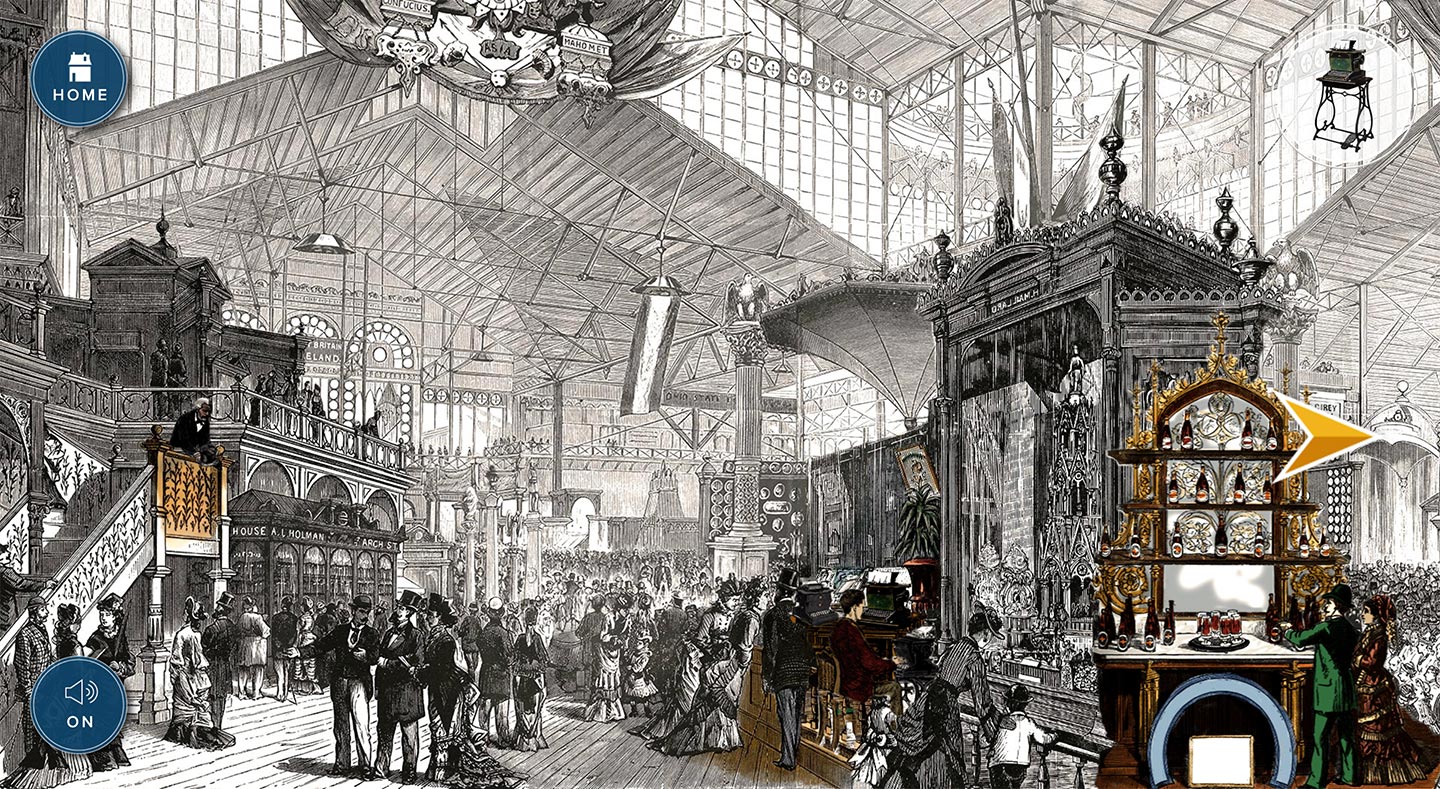 The scrollable building interior is alive with multiple animations inviting visitors to click and explore.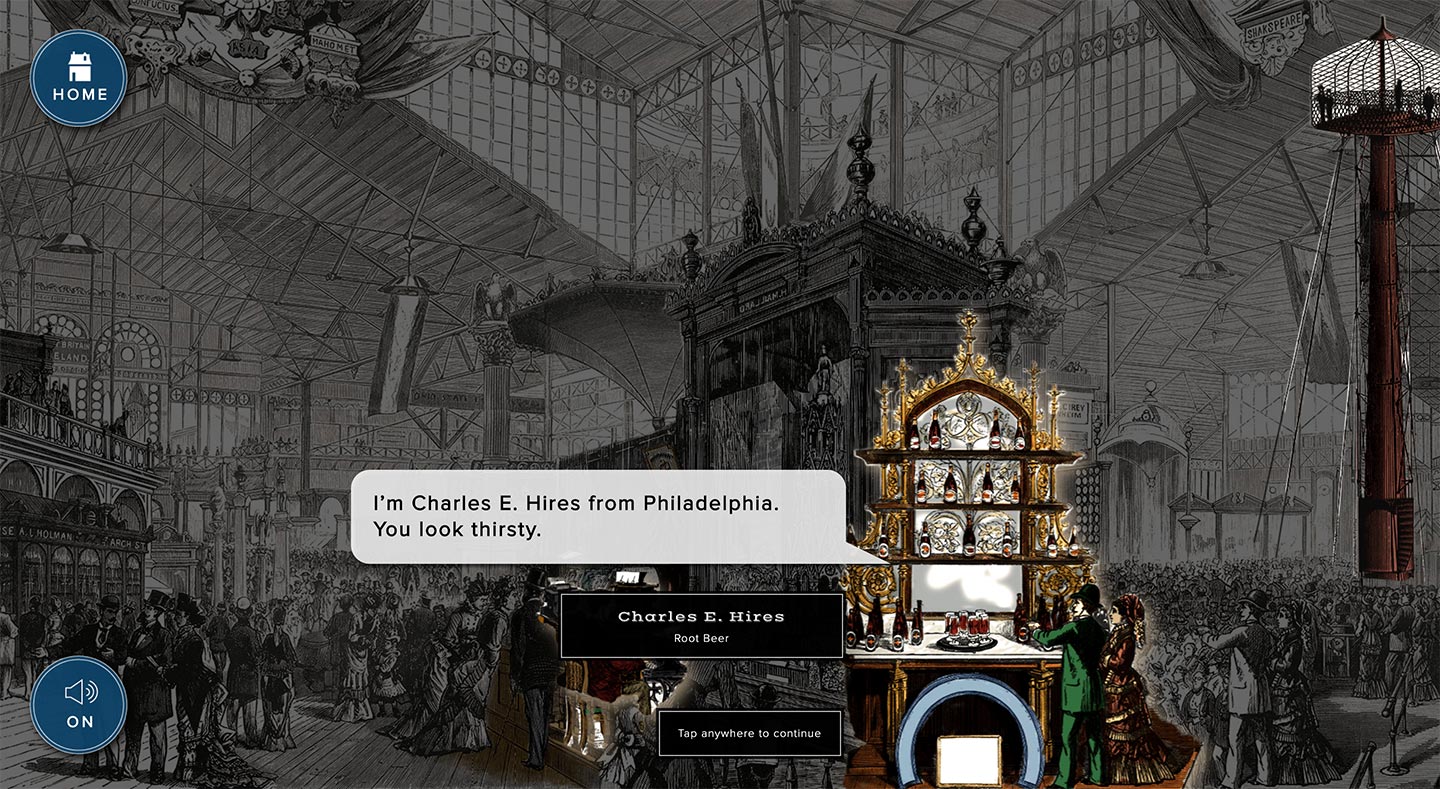 On finding the mystery invention, the user navigates through a quiz to discover the modern-day counterpart.